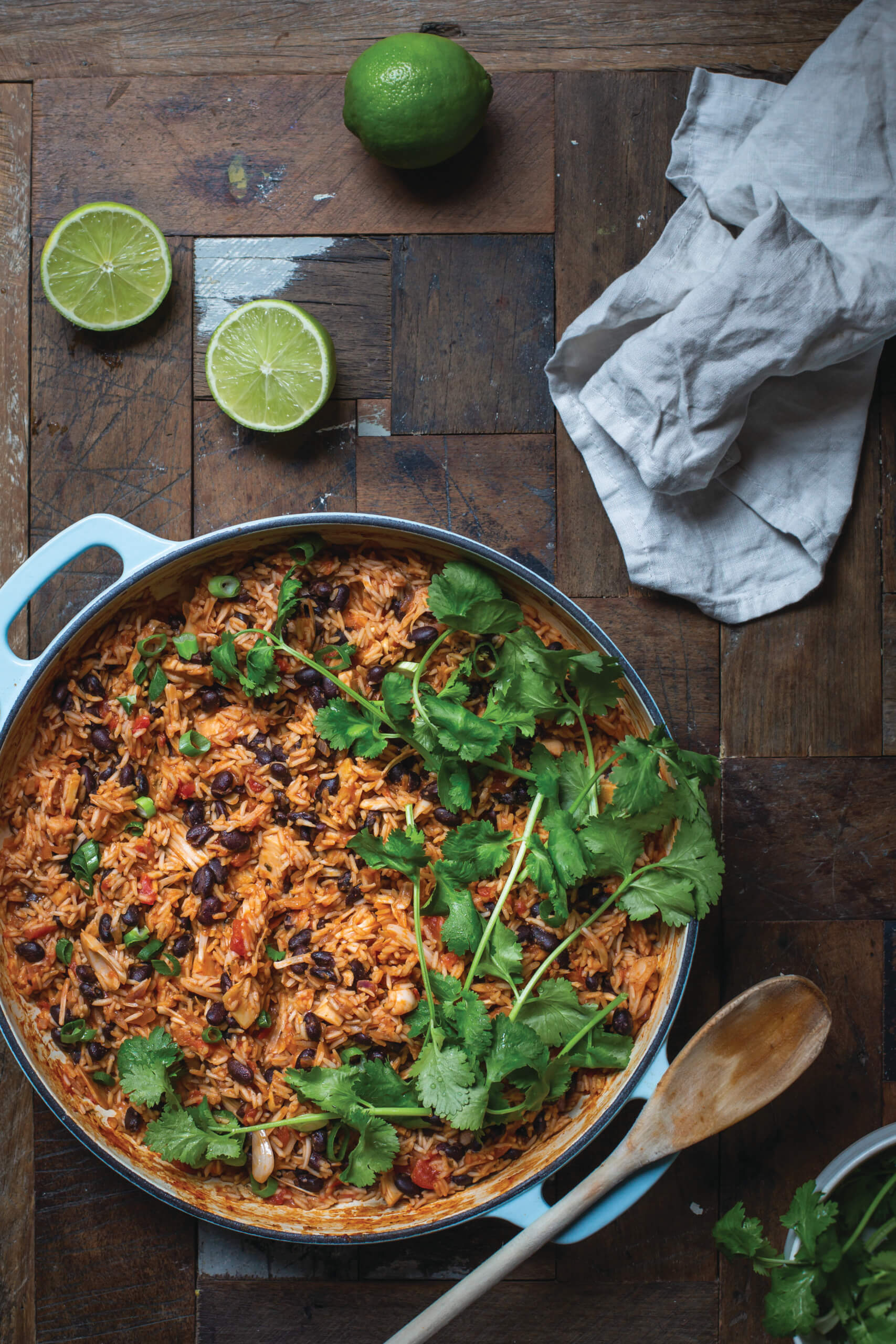 Method
Heat oil in a large, heavy-based frying pan over medium heat. Add the onion and cook for 5 minutes, or until softened. Add the garlic and cook for 30 seconds, or until fragrant. Stir in the oregano, cumin, cayenne pepper, cinnamon and nutritional yeast.
Add the sliced jackfruit. Season with sea salt and then add the rice, cooking and stirring for 1 minute.
Stir in the tomatoes, beans and vegetable stock, then bring the mixture up to a simmer. Reduce the heat to low and cook, covered, for about 18 minutes, stirring occasionally, or until the rice is cooked through.
Serve with a squeeze of lime juice and fresh coriander.