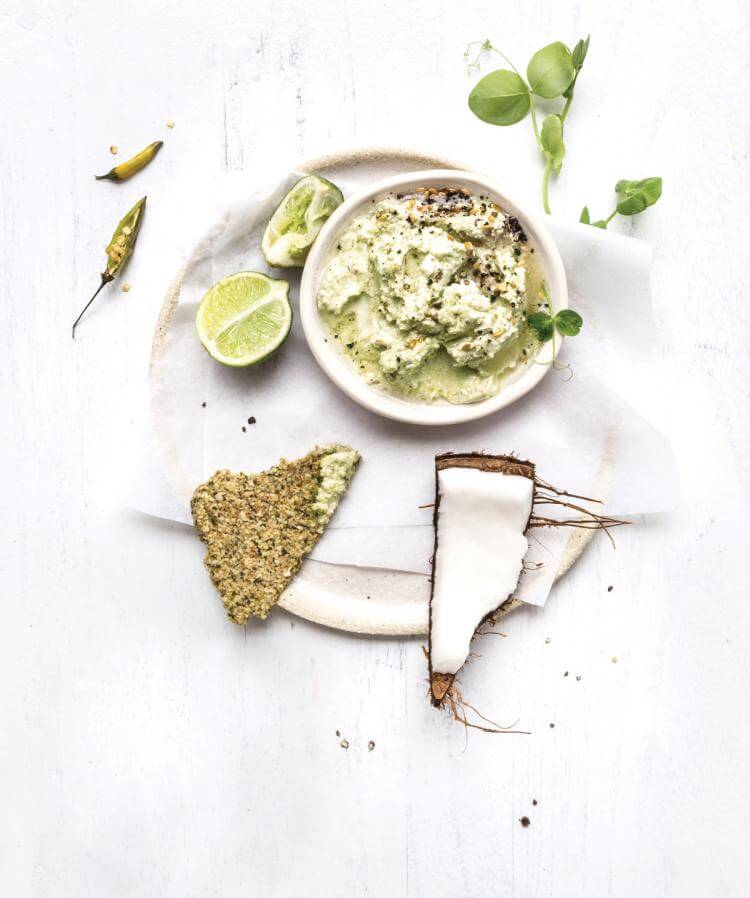 Method
Combine all ingredients into a food processor (except the cashews and the yoghurt) and blend until well combined.
Add the soaked cashews and COYO Probiotic Natural Coconut Milk Yoghurt and pulse until smooth.
Add additional water and oil until desired consistency is achieved, then place in a glass jar to store.