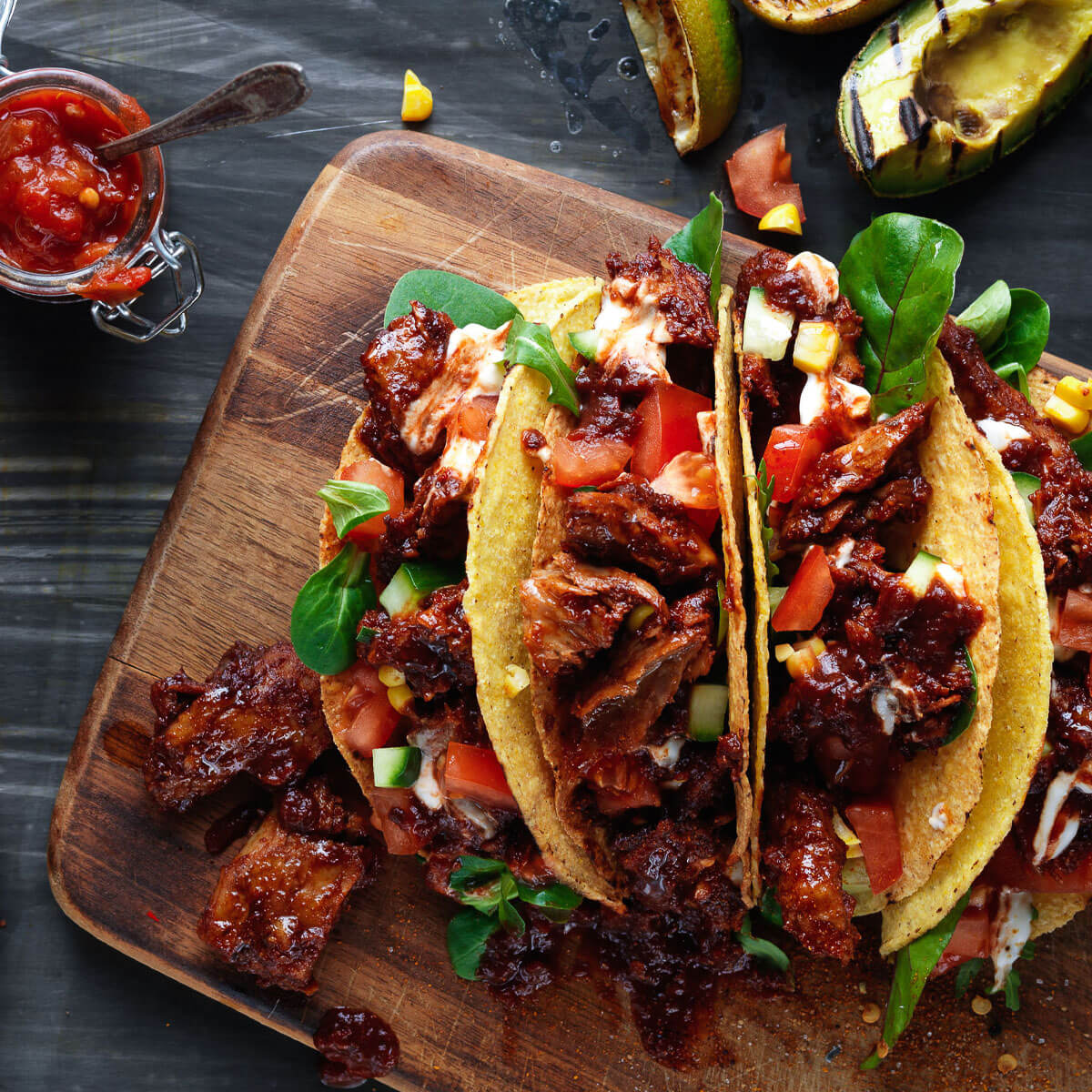 Ingredients
AVOCADO CREAM
SRIRACHA MAYONNAISE
FILLINGS
Method
Defrost the Pulled Oumph! and then cook in a frying pan over medium heat with a little vegetable oil.
To make the avocado cream, place the avocado in a bowl. Crush the garlic, grate the ginger, and add to the avocado. Then, add the chopped chilli, lemon juice, and salt and black pepper to taste. Mix with a hand blender until it develops a smooth, creamy consistency.
For the sriracha mayonnaise, place the mayonnaise in a bowl and add sriracha, or other spicy chilli hot sauce, to taste. Combine well.
Now, build your tacos with the Pulled Oumph!, adding your favourite veggies, the avocado cream, mayonnaise, and topped with your choice of grated cheese. Boom – taco time!
TIP: You can find Oumph! pulled plant-based meat in the freezer section at Woolworths