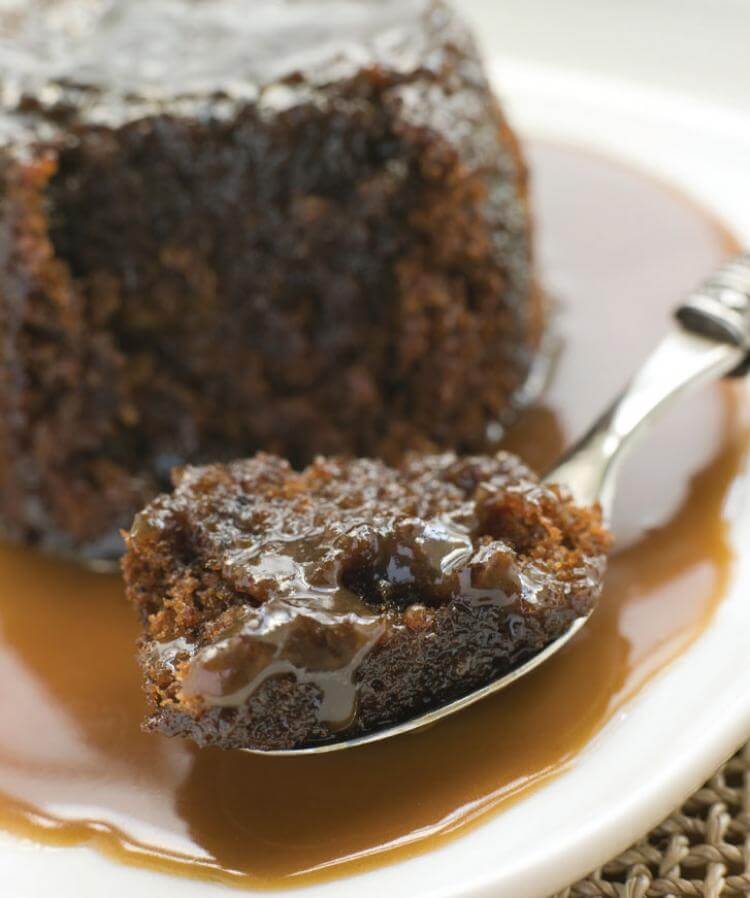 Ingredients
TOFFEE SAUCE
GLUTEN FREE FLOUR MIX
(Makes 900g flour so you will have extra)
Method
To make the gluten-free flour mix, mix all the flours together and store in an airtight container until needed.
Preheat the oven to 190°C. Line a 20cm square cake tin with baking paper (or use a silicone mould).
Start with the pudding. In a small saucepan, gently heat the milk and dates for 5–10 minutes until the dates have softened. Once softened, set aside.
In a blender, blitz the coconut sugar and melted coconut oil until the sugar has mostly disintegrated.
Add the bicarb soda to the milk and date mix – it will start to fizz and bubble, but that is okay.
In a large bowl, combine the flour, vanilla seeds, spices, and pinch of salt. Add in the coconut oil and sugar mixture along with the date and milk mixture, then give everything a good stir. Pour into the cake tin and bake in the oven for 30 minutes.
While the pudding is cooking, make the sauce. Heat a pan over medium heat, add the coconut sugar and coconut milk and let it heat through.
Add the salt and bring to a boil, then reduce to a simmer for 20 minutes until the caramel has thickened. Stir it occasionally to make sure it doesn't burn. A great way of knowing if it's ready is to see if it sticks to the back of your spoon. Stir in a little more salt if desired and either use it straightaway or let it cool down before storing in a glass jar – it will become even thicker as it cools.
Once the cake is cooked, transfer to a wire rack to cool. Serve with a drizzle of warm sticky toffee sauce.