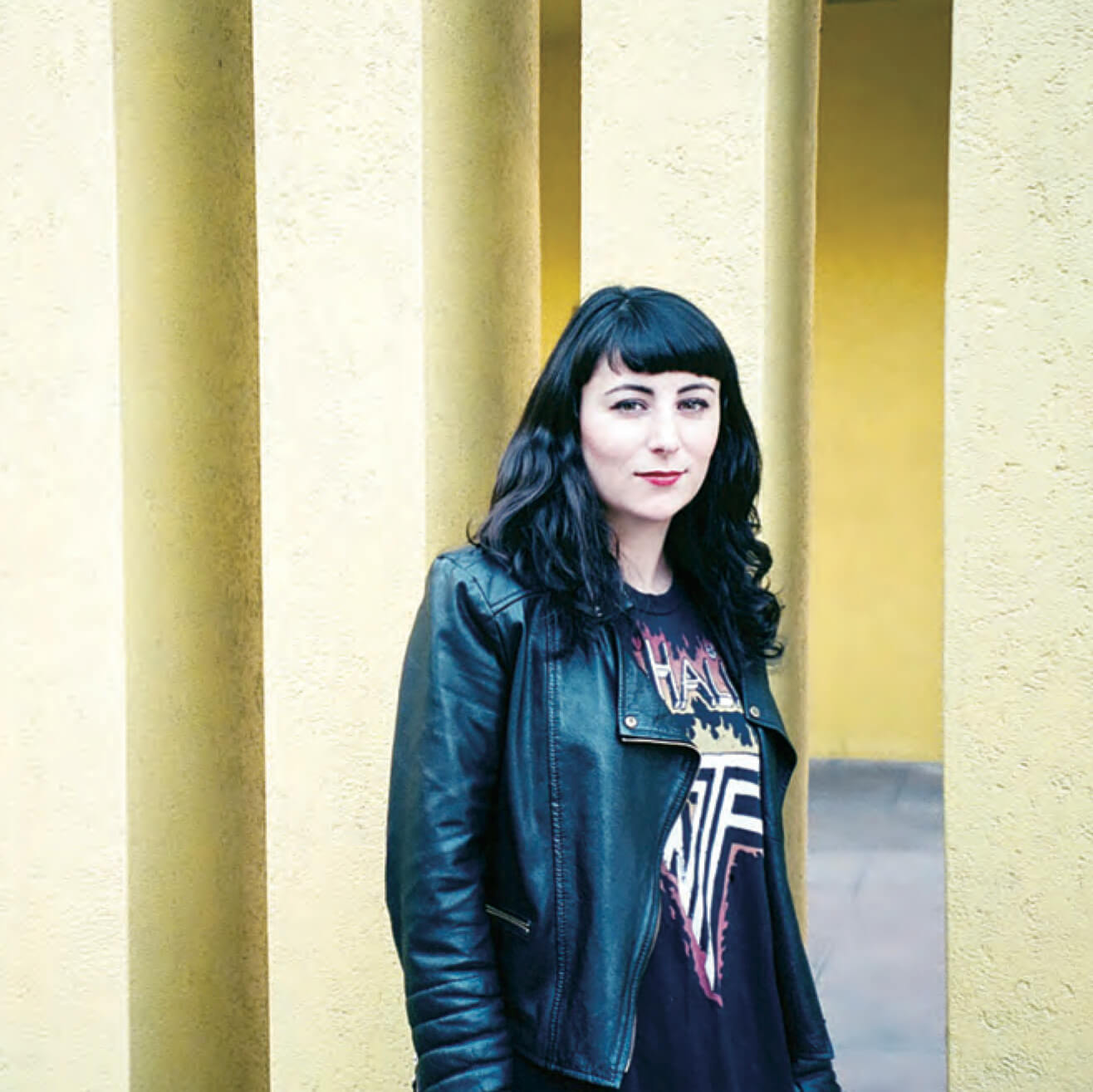 Vegan Fashion Week founder, Emmanuelle Rienda, is boldly leading the evolution of sustainable vegan fashion globally. Discover her ideas and passion for social change that are igniting the fashion world.
Emmanuelle Rienda moved from France to the United States in 2008 with a dream of promoting elevated fashion through her showroom, Le Frenchlab, which was dedicated to introducing French designers into the US market. She had been vegetarian for the sake of the animals for many years, and also considered herself a feminist and an environmentalist. But, as many of us understand, it can be a long journey to connect the dots, educate yourself and understand what really goes on behind the walls of commercial industries. 
She said, "I ultimately came to realise I did not want to contribute to the fashion industry by selling animal-made materials any more, including fur, leather, silk and wool on behalf of other designers. And all the clients I represented in my showroom at the time used animal products. So, I decided to close my showroom in 2016."
The birth of Vegan Fashion Week
After making this drastic turn in her professional life, Emmanuelle faced challenges with the lack of information about vegan fashion, finding a strong disconnection between the vegan fashion movement and the fashion industry in general. But even more concerning to her was the disconnect she observed between vegan fashion and the sustainable fashion movement. 
She said, "These are quite different concepts, with different philosophies behind them. For example, sustainable fashion still uses leather, wool, other animal fibres and skins are promoted as organic, humane or eco-friendly. But we need to acknowledge that factory farming and the fashion industry are two of the most polluting industries, with tanneries alone being in the top ten most devastating for human health, the planet, and of course the unnecessary suffering of animals." 
On the other hand, she acknowledges that vegan fashion also receives criticism regarding the use of not so eco-friendly alternatives like PU (polyurethane) and faux fur made of acrylic, and is an advocate for the continuing evolution in vegan fashion towards better and more sustainable alternatives. She says this is why she created Vegan Fashion Week – to showcase the best sustainable vegan innovations from around the world, so it can become a platform of discovery and inspiration for the broader fashion industry. 
Change starts with us
Emmanuelle's vision for vegan fashion is for it to be an honest, intersectional and meaningful solution for people, animals and the planet – and a movement that focuses on more than just one species. 
"I think it is important to consider the concept of speciesism and try to be intersectional with our moral choices. We need to question everything from the way we exploit females from other species (such as cows and hens) to the sense of reducing plastic consumption to save sea life when you still put fish on your plate. With the issues our generation is facing, including global warming, pollution, and the way workers are treated in the fashion industry – we need to take responsibility about the way we consume. We decide what to eat, put on our skin, and wear every day, so change starts with us." 
Emmanuelle highlights the need to become aware of our cognitive dissonances, such as wearing leather when we strongly reject fur.  She explains that, contrary to popular belief,  leather is not a by-product and it isn't produced in an effort to minimise waste. It's produced because it is a highly profitable and lucrative business, with a cow's skin representing approximately 10% of her total value, making it the most profitable part of her body. 
The evolution of ethical fashion
Emmanuelle is firm in her belief that we should not cherry-pick which issues we are willing to work on. She says, "We are part of an ecosystem and the concept of speciesism is an important one. It is a social justice issue that requires our societal norms to evolve, just as they have regarding racism, women's rights, LGBTQI+. As a society, we need to understand the importance of reversing the damage of the past. I believe people are ready to connect with truths outside of tradition and societal norms. This is evolution."
If Vegan Fashion Week continues to be all that Emmanuelle wants it to be, it will also be the dawn of a new era in fashion – and a social justice movement. It is certainly the perfect forum to ignite conversations and debates within the industry, with the power to educate and draw connections between important values: the respect for human life, the protection of the environment, and the need for animal rights. 
— STEPS TO AN ETHICAL WARDROBE —
Make a commitment to avoid buying animal-made products such as fur, wool, alpaca, cashmere, mohair, silk, leather, exotic skins, feathers. 

If you purge your wardrobe of animal-made products, try to donate or trade these pieces for more ethical options. 

Buy from labels and retailers that are transparent about their production processes and are committed to the wellbeing of their workforce as well as the environment.
Avoid fast fashion; buy higher quality wardrobe staples that will last instead.

Consider donating gently used clothes, dress shoes and hand bags to Dress for Success, an organisation that doesn't resell your donations, but puts them to good use for disadvantaged women who need professional attire. 

Sign up to Vegan Fashion Week's e-newsletter for more tips and links to amazing vegan designers.