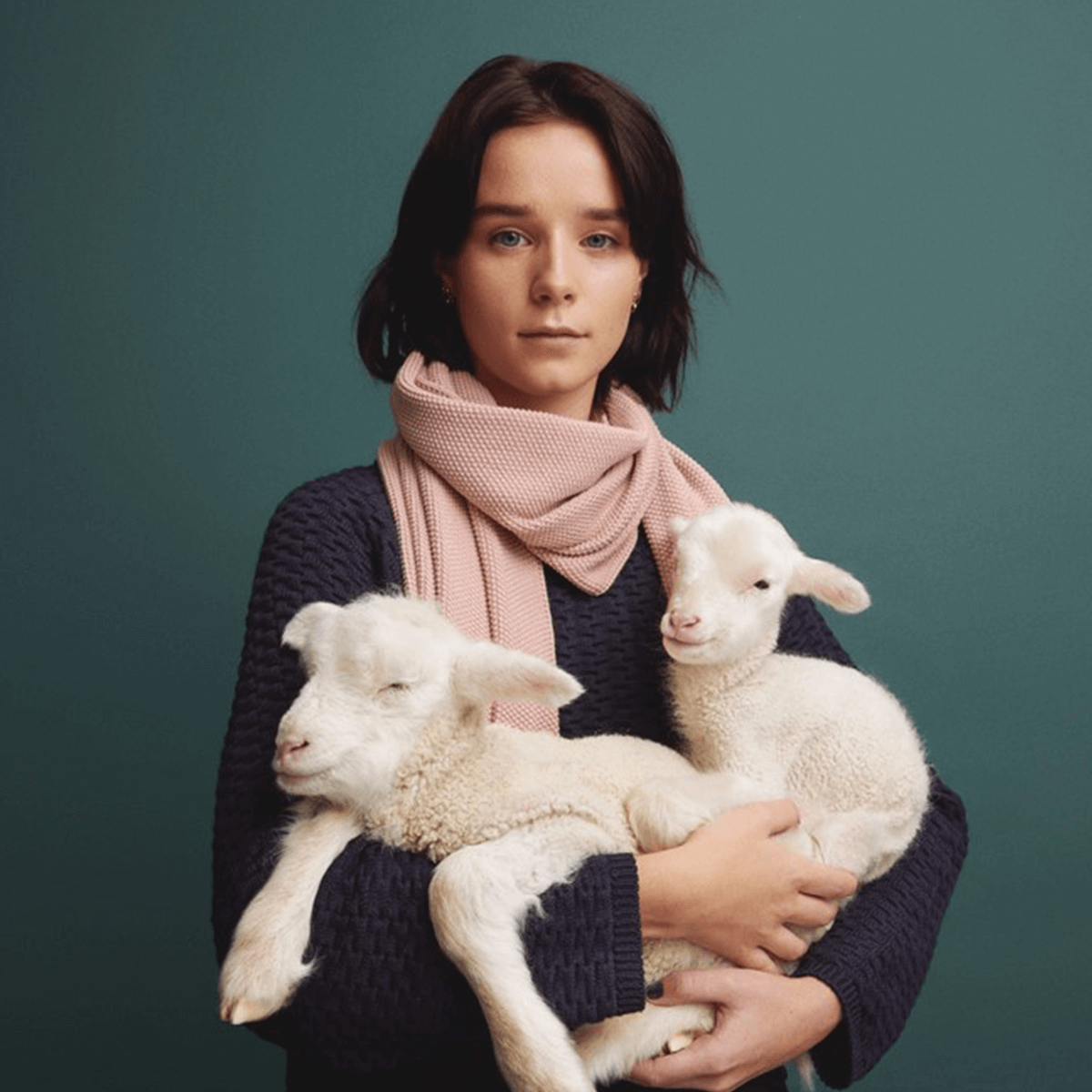 This International Women's Day, PETA is celebrating some of the fearless women fighting for not only gender equality but also species equality.
Few social justice movements have enjoyed momentum quite like the fight for animal rights, which has evolved from a handful of activists protesting fur to a global ethos driving a variety of industries. Across Australia, female-led vegan enterprises are changing the future of fashion, food, beauty, and more, and cruelty-free, environmentally friendly practices are at the core of their success. This International Women's Day, PETA is celebrating some of the fearless women fighting for not only gender equality but also species equality.
Here, in no particular order, are the "compassionate eight" – the winners of PETA's inaugural International Women's Day Awards.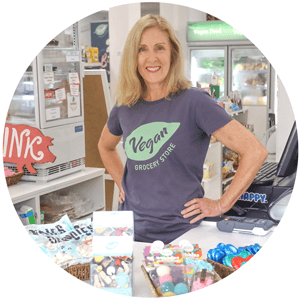 Jess Bailey – Founder and Owner, Vegan Grocery Store
More than 20 years ago, Jess learned that in the dairy industry, newborn male calves are torn away from their mothers and slaughtered. Reflecting on her bond with her own son, Jess went vegan. She decided to create Vegan Grocery Store, with the goal of making it easier for people to be vegan by helping them find vegan versions of their favourite foods. Now, The Cruelty Free Shop has locations in Sydney and Melbourne, plus an online hub boasting the biggest variety of cruelty-free products in Australia, making vegan living more accessible and convenient.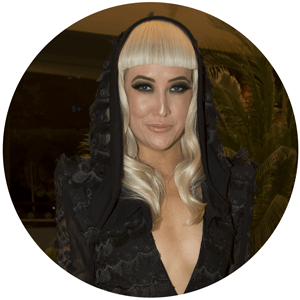 Lara Kovacevich – Creator, ZHIVAGO
Helmed by Lara Kovacevich, ZHIVAGO was launched in 2012 and rapidly developed a devoted following for its signature creations. Enjoying global renown, the label is now stocked by luxury retailers around the world. The socially conscious and 100% cruelty-free fashion house was named PETA's Most Animal-Friendly Label in 2018. Its products are worn by some of the world's most prominent celebrities and influencers.

Hannah Jones – Creator and Founder, Hanami Cosmetics
Hannah launched Hanami to create truly planet-friendly beauty. Since then, $0.50 from every online purchase of her cruelty-free, non-toxic cosmetics has gone to help Humane Research Australia free animals from the horrors of laboratories and vivisection. Hanami's dedication to all species is evident from the fact that a further 1% of its profits are donated to the "Pay the Rent" initiative, which directly supports Aboriginal people – Hannah's way of paying "rent" for operating her business on land traditionally owned by the Wurundjeri people of the Kulin nation.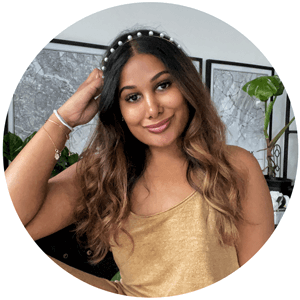 Nadhisha Perera – Owner, Huntd
Nadhisha's love for fashion and animals collided in 2013 when, after watching a PETA video on the barbaric treatment of animals in the leather industry, the designer and leather-goods lover vowed to stop shopping for items that resulted in the deaths of innocent animals. After searching for vegan shoes that reflected her style and realising there was a gap in the market, she began her journey to create a line of stunning high-end shoes that were comfortable, luxurious, and fashionable without harming animals. By creating Huntd, Nadhisha succeeded in being kind, ethical, and stylish. Her designs are all "PETA-Approved Vegan", support fair labour, and epitomise timeless luxury.

Shama Sukul Lee – Founder and CEO, Sunfed Meats
Sunfed founder Shama Sukul Lee, a software engineer turned hard-tech entrepreneur, is reimagining the food system, starting with meat. Her breakthrough company, which was founded in New Zealand, uses clean technology to make meat without harming animals. Lee's vision is to create a highly scalable, regenerative protein company that can feed the world without doing damage to it. She believes changes to the food system can significantly transform the world: the better the food system, the better the well-being of all life.

Bree Gaudette – Co-Founder, Hello Friend Foods
Only years after vegan food hit the mainstream, cheddar cheese alternatives became readily available – but new vegan Bree felt the vegan cheese market was missing something. So with a mix of "curiosity" and "determination", Melbourne-based start-up Hello Friend Foods was born. If you've ever said, "Hello, friend!" to a cow on a long drive, Bree and her co-founder Matt's mozzarella, halloumi, and cheese sauce will satisfy your craving for cheese – and your appetite for compassion for animals and a greener Earth.

Katrina Fox – Founder, Vegan Women's Leadership Network
Ever since Katrina went vegan back in '96, she's been on a mission to speak up for animals across every medium possible. Aside from writing thoughtful, powerful pieces in major publications from The Age to Cleo to Forbes, she is a powerful player in the business world, founding VeganBusinessMedia.com, hosting the Vegan Business Talk podcast, and authoring Vegan Ventures: Start and Grow an Ethical Business. Her passion for helping women become ethical leaders also led her to found the Vegan Women's Leadership Network.

Emma Hakansson – Founder and Director, Collective Fashion Justice and Willow Creative Co
When vegan model Emma isn't bottle-feeding lambs orphaned by the wool industry, she's working to help the fashion industry move towards cruelty-free creations through her not-for-profit venture Collective Fashion Justice. She also runs Willow Creative Co – an ethical content production and consultation agency that sees her help ethical fashion brands and animal rights groups generate compelling content. Her project "Willow & Claude", set to launch this winter, explores the responsibility consumers and creatives have towards sheep exploited for their wool.
 Australia is the third-fastest-growing vegan market in the world. As industries strive to meet consumer demand for products that are kind to animals and the planet, a shift towards animal-free business models is inevitable. With female entrepreneurs like this year's award winners at the helm, the future looks bright.