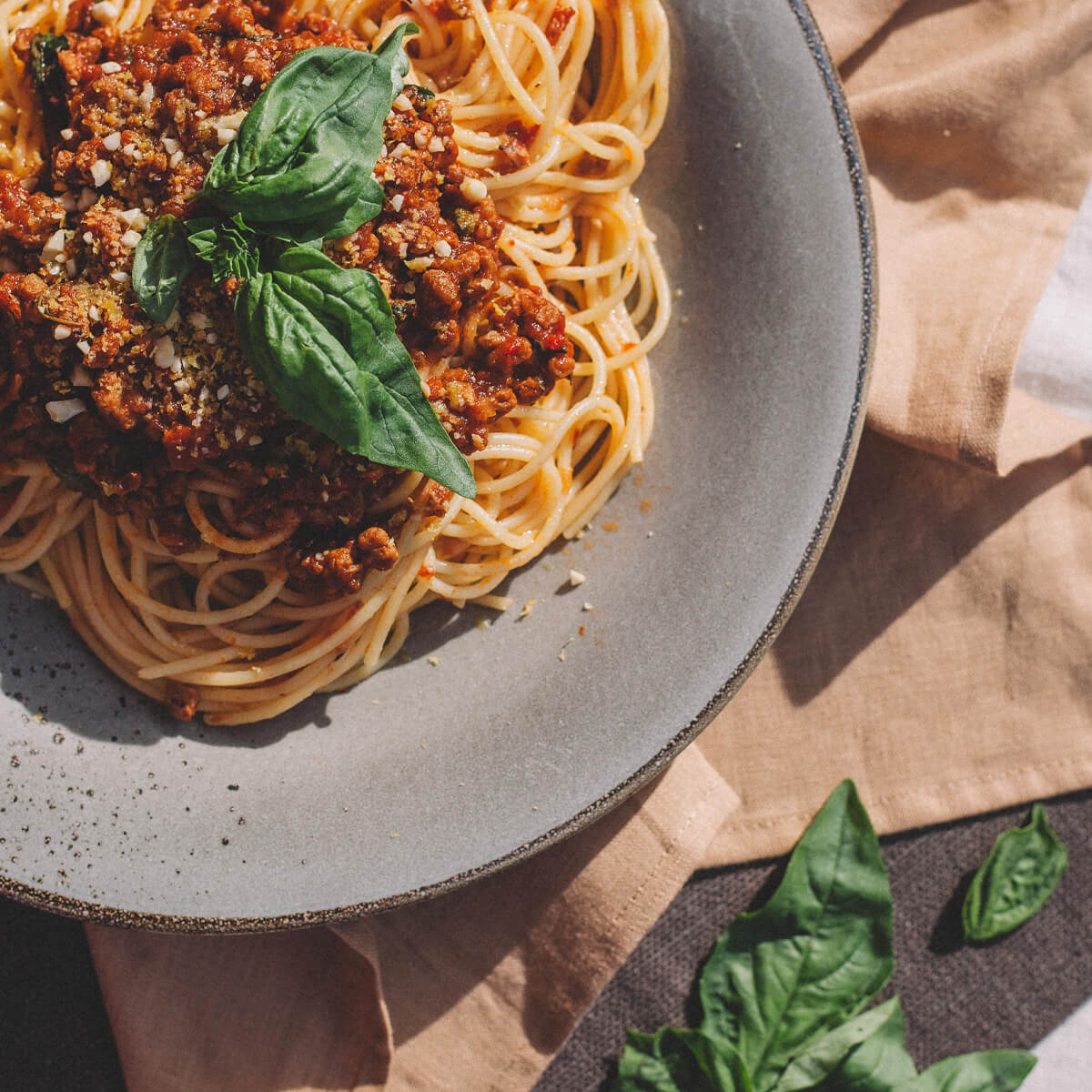 Method
In a bowl, cover the TVP with boiled water and allow to soak for 5 minutes. Strain any excess water, then set aside.
To cook the sauce, heat the olive oil in a saucepan over a medium-high heat. Add the onions and cook until soft and translucent. Reduce the heat to medium and add the garlic, chilli, and thyme, then cook for another 10 minutes.
To deglaze the onions, bring to a high heat and add the white wine. Continue to stir until you cook off the alcohol and the liquid reduces by half.
Add in the soaked TVP, tomatoes, balsamic vinegar, sugar, salt, and pepper, then cook on a low heat for another 20 minutes.
While the sauce is simmering, cook the spaghetti as per the packet instructions in a large pot of water with a dash of salt and olive oil.
To serve, scoop some bolognese sauce on top of cooked spaghetti and sprinkle with parmesan cheese and a few fresh basil leaves.
TIP: Feel free to use canned brown lentils to replace the TVP. You can never go wrong with some extra legumes in your diet!