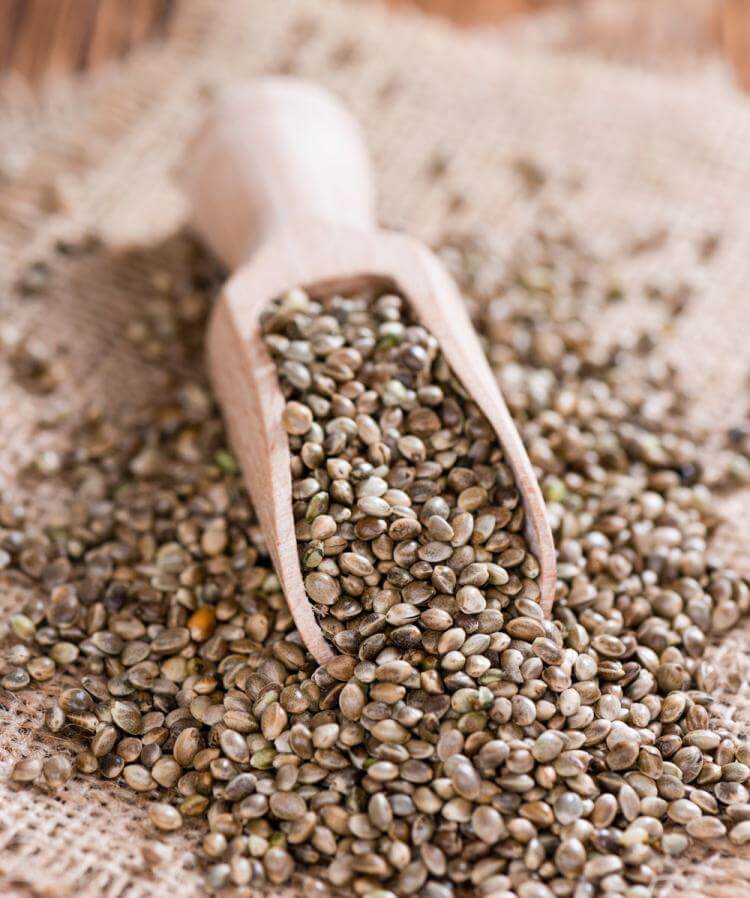 Hemp-based foods may soon be on the Aussie kitchen table, here we take a look at its nutritional profile.
Hemp seeds are darlings of the holistic health and beauty industries thanks to their high fibre, protein, vitamin E, calcium, magnesium, iron and zinc content, as well as their abundance and balance of good fats.
"Hemp seed oil has three times more antioxidants than flaxseed oil and is rich in omega-3 and 6. It's also a wonderful substitute to fish oil," says holistic health coach, model and natural beauty advocate Elise Carr. "It's also very safe as it's toxin free so it does not harm your body. It is also sustainable – no need for herbicides, pesticides or fertilisers to grow hemp – so you are looking after Mother Earth as you take care of yourself too."
Getting a daily dose of health-promoting hemp can come from consuming seeds, protein, flour or milk and can be readily added to favourite recipes or smoothies thanks to its mild, nutty flavour.
"Extensive research has proved the myriad of benefits that come from consuming hemp products in our food and applying it on our beautiful bodies," says Carr. "For example, hemp has 800 milligrams of fibre compared to zero grams of fibre in cows milk."
4 HEALTH BENEFITS OF HEMP:
It's protein-rich: Hemp contains 33 grams of protein per 100 grams and contains all essential amino acids (i.e. is a complete protein).
It's loaded with good fats: Hemp is a unique source of gamma-linolenic acid (GLA) an omega-6 fatty acid thought to reduce inflammation. It is also said to contain significant amounts of conjugated linoleic acid (CLA), which is said to have anti-cancer and fat-burning properties.
It's low in sugar: Hemp contains less than half a gram of sugar per 20 gram serving.
It has plenty of vitamins and minerals: Hemp contains a number of vitamins and minerals, including calcium, magnesium, iron and zinc, vitamin E, B vitamins (including folate), vitamin D3 (it's the only known plant food source) and other antioxidants.