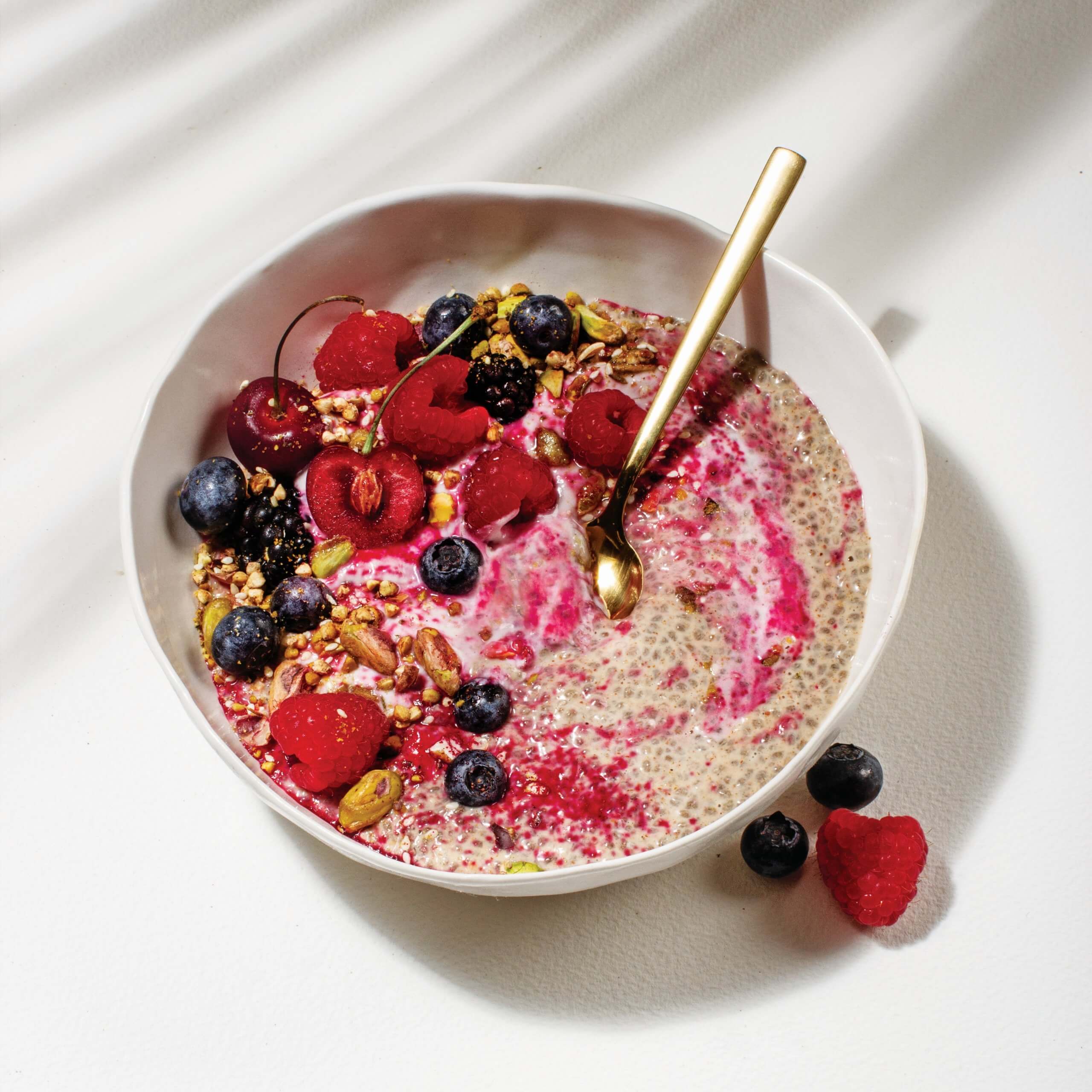 Method
Blend COYO® Strawberry Probiotic Kefir, cinnamon, rice malt syrup, vanilla, and almond butter until smooth.
Pour the mixture into a medium bowl, then mix in the chia seeds.
Place in the fridge to set for at least one hour.
Remove chia pudding from the fridge and transfer to a serving bowl.
Dollop Probiotic Strawberry COYO®, and sprinkle beauty powder over the top.
Top with fresh berries, hemp seeds, bukinis, and pistachios.