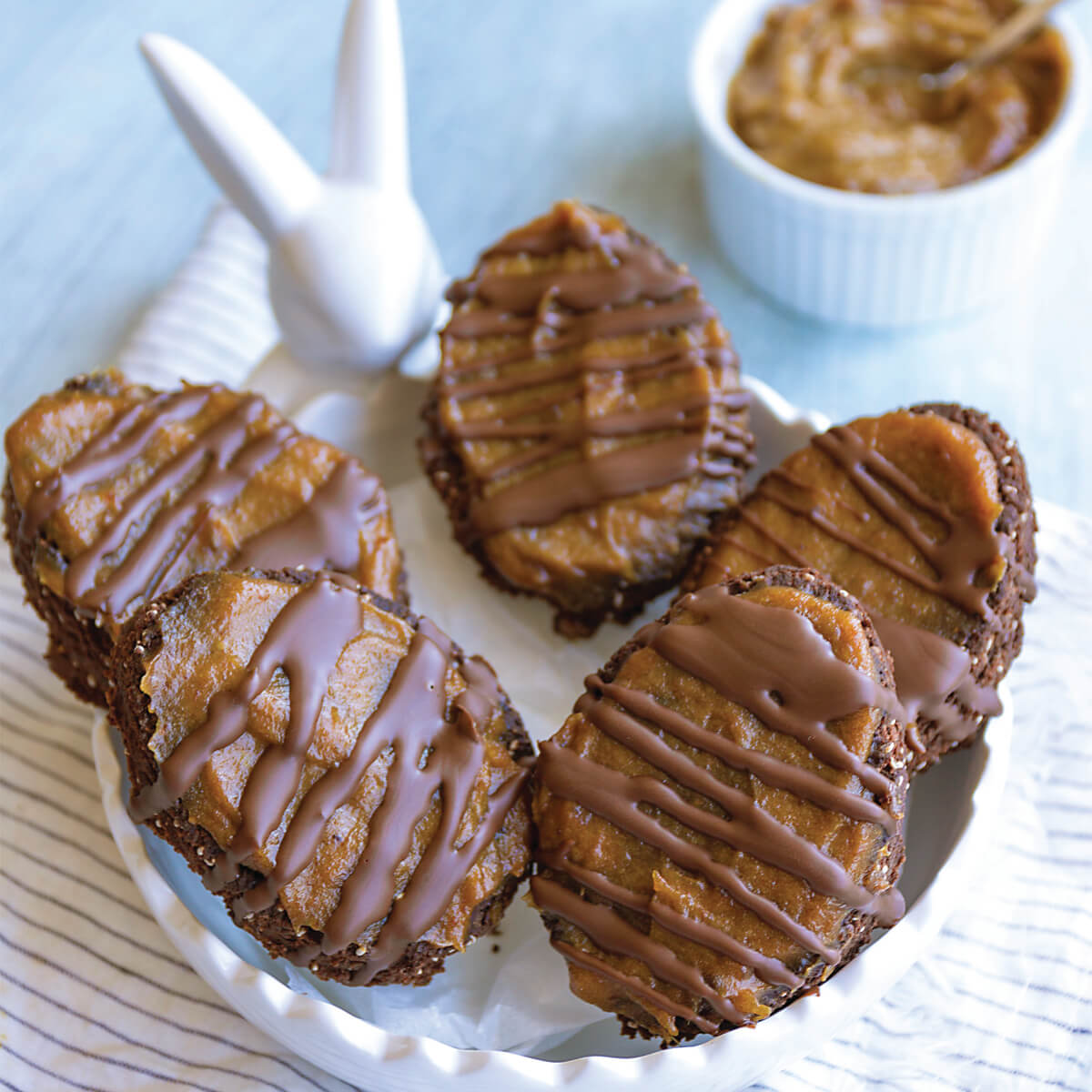 Method
Preheat the oven to 175°C and line a small brownie tin with baking paper.
Mix all the brownie ingredients together, starting with the dry, then adding the liquids.
Pour the mixture into the tin and bake in the oven for 20 minutes.
When cooked, turn out onto a cutting board and cut out egg shapes using an egg-shaped mould or a knife. Leave to cool.
For the sauce, soak the dates for about 5 minutes in boiling water to soften.
Drain and blitz the dates in a high-speed blender or food processor. Add the vanilla and tahini. Add a little water if needed.
Layer the date caramel sauce on top of your brownies. If using, drizzle melted chocolate over the top for extra decoration.