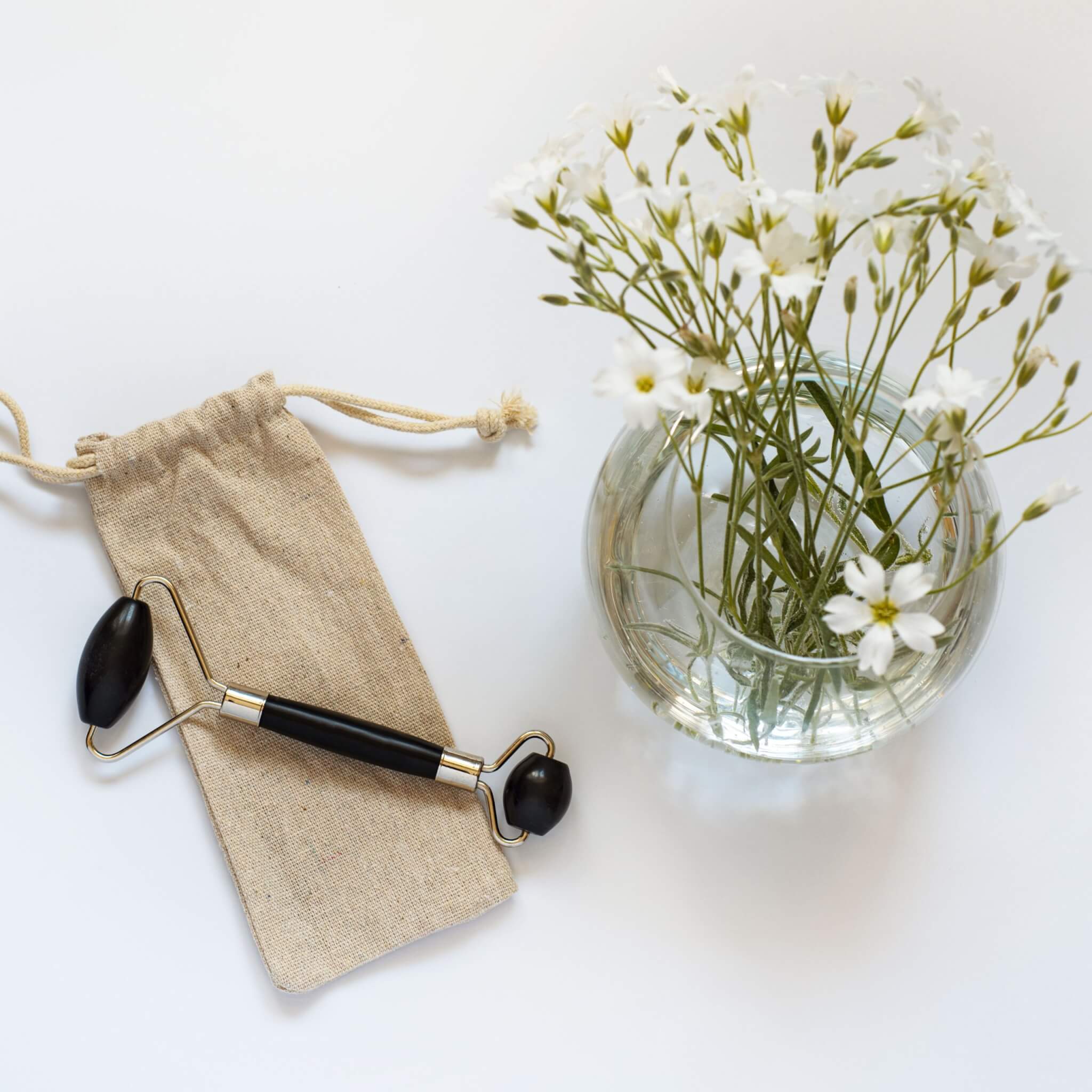 Beauty rituals are a great way to enhance your self-care. Here are some wonderful practices that you can do at home to enhance your overall wellbeing.
Dry body brushing
Dry body brushing is fantastic for your lymphatic system and helps to increase blood flow to the skin, bringing fresh blood, oxygen, and nutrients to the surface of your skin and aiding in collagen production. Start with your brush at the base of your feet and brush every part of your leg around 5-10 times with medium pressure in a direction towards the heart. Do this on your torso, back, and arms too, always brushing towards the heart rather than away.
Gua sha face shaping
Gua sha is a beautiful crystal tool that has been used in Traditional Chinese Medicine for thousands of years to help shape the face, neck, and chest. Gua sha can be incorporated into your beauty routine very easily, the only other tool you will need is a body oil to help the tool glide over your skin. Gua sha can help reduce fine lines and wrinkles, improve skin tone and texture, improve blood flow to the skin, reduce puffiness in the face and help your skin glow by increasing collagen production.
Facial masks
Face masks are a fun way to get some extra skincare into your day and can really help your skin. Face masks don't have to be fancy or expensive, simple ingredients such as avocado (great for dry skin) or clay mixed with water (great for oily skin) can be used on your skin and are all-natural and toxin-free.
Head massage
To improve hair growth and texture use a comb or hairbrush and run it over your scalp, pressing it firmly at the base of your skull helps to promote blood flow to your head and hair follicles to increase nutrient availability to the scalp. To further enhance this you can bend over, turning your head upside down, and massage your head with your hands using rosemary oil or rosemary-infused oil, which is known to be fantastic for hair growth. This ritual is great to be done the day you will be washing your hair as it may increase the oily appearance of your hair.
Meditation
Meditation is a holy grail when it comes to long-term beauty care. It helps to reduce stress and anxiety, lower blood pressure, increase amygdala size, and boost energy and concentration. Stress is a massive culprit for aging in the body encouraging oxidation and degeneration.
By Amy Parin for Endeavour College of Natural Health