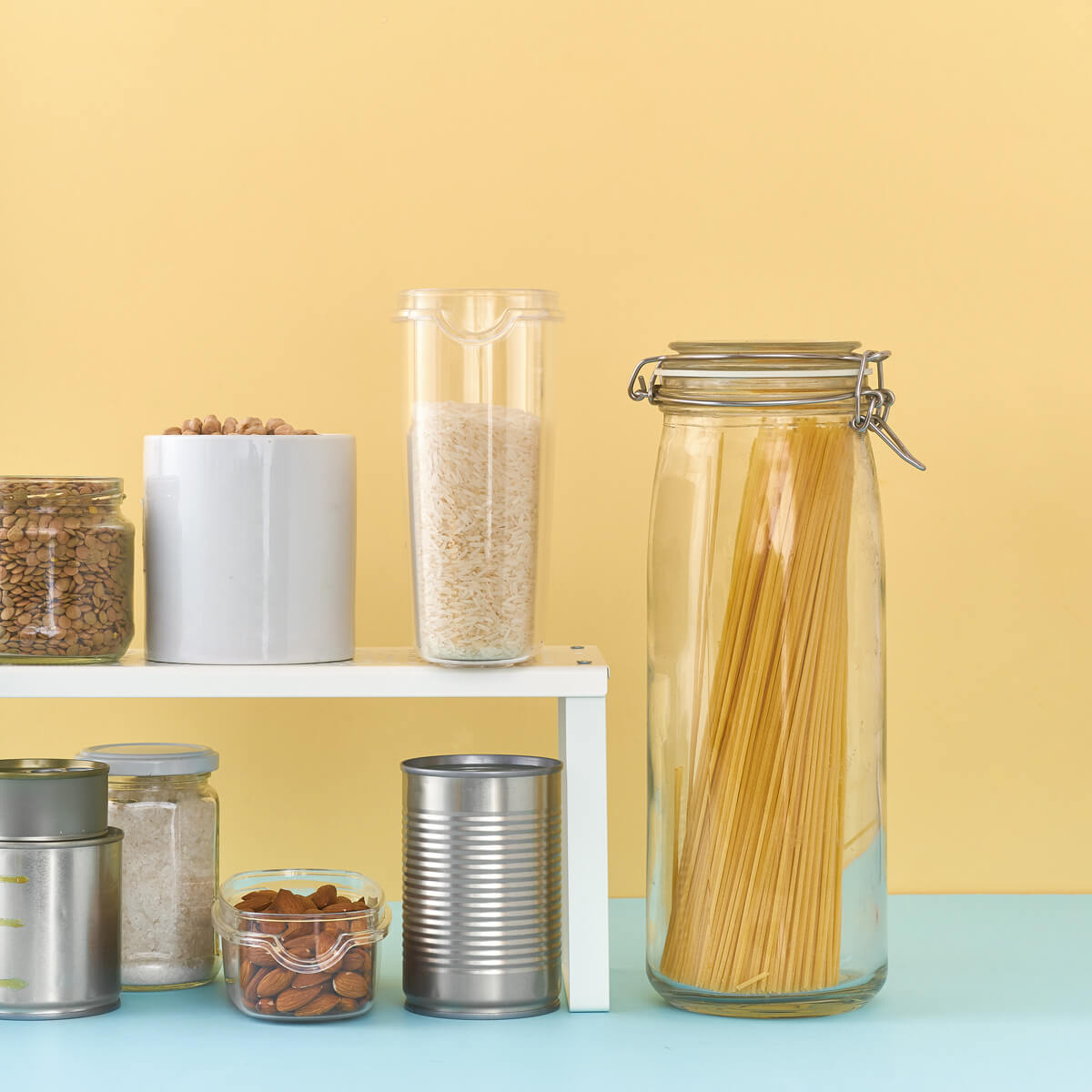 A well-stocked, plant-based pantry means you'll always have a tasty meal on hand.
Whether you're a newcomer to plant-based eating or a vegan veteran ready to take your cooking up a notch, building a perfect pantry can feel overwhelming. Contrary to our social media feeds, this doesn't necessarily mean neat rows of aesthetically pleasing glass jars or shelves loaded with superfoods. Rather, a pantry stocked with simple wholefoods that can be used in a multitude of ways is far more practical – perfectly practical. Let's get started!
GRAINS AND STARCHES
Carbohydrates provide essential nutrients and are the body's preferred source of energy. According to the Dietitians Association of Australia, carbs not only feed our brain and muscles, but they are also high in dietary fibre and encourage good digestion. When shopping for your pantry, try to choose the wholegrain and wholemeal options, as these have a lower glycemic index and offer longer-lasting energy.
PANTRY MUST – HAVES:
Rice
Quinoa
Pasta
Noodles
Oats
Crackers
Popping corn
BEANS AND PULSES
Where do vegans get their protein? From beans and pulses of course! Not only are they high in fibre and full of protein, they are also extremely versatile in cooking. Whether you purchase yours dry or in cans, it is always a good idea to have a selection on hand. If you're buying canned, go for reduced salt where possible and if buying dried, note they generally require soaking overnight and a longer cooking time.
PANTRY MUST – HAVES:
Kidney beans
Black beans
Chickpeas
Four bean mix
Brown lentils
Red split-lentils
CONDIMENTS
You can make so many sauces at home if you have a few key essentials.
PANTRY MUST – HAVES:
Canned tomatoes, tomato paste, passata
Soy sauce or tamari
Rice wine vinegar
Miso paste
Salsa
Coconut milk/cream
Extra-virgin olive oil
Apple cider vinegar
NUTS AND SEEDS
Nuts and seeds are little plant-based powerhouses, high in protein, healthy fats, and essential vitamins and minerals. Most importantly, they are a delicious staple in many vegan dishes and sauces.
PANTRY MUST-HAVES:
Cashews
Walnuts
Almonds
Hemp seeds
Sunflower seeds
Pumpkin seeds
Chia seeds
Tahini
Peanut butter
BAKING ESSENTIALS
Plant-based baking can be just as simple as any other baking, with a little know-how.
PANTRY MUST-HAVES:
Wholemeal flour, spelt flour, buckwheat flour
Bicarb soda and baking powder
Egg replacer
Coconut sugar
Maple syrup, agave syrup, or rice malt syrup
Dried dates
HERBS AND SPICES
Herbs and spices are where all the flavour is at!
PANTRY MUST-HAVES:
Salt and pepper
Herbs and spices (garlic powder, onion powder, paprika, cumin, Italian herbs, curry powder, garam masala)
Garlic and ginger paste (store in fridge after opening)
Vegetable stock
Nutritional yeast
While you won't need to stock the A–Z from the supermarket shelves, building a pantry with nutritious, versatile staples will support you in living your most delicious plant-based life.